Case Radar tracking system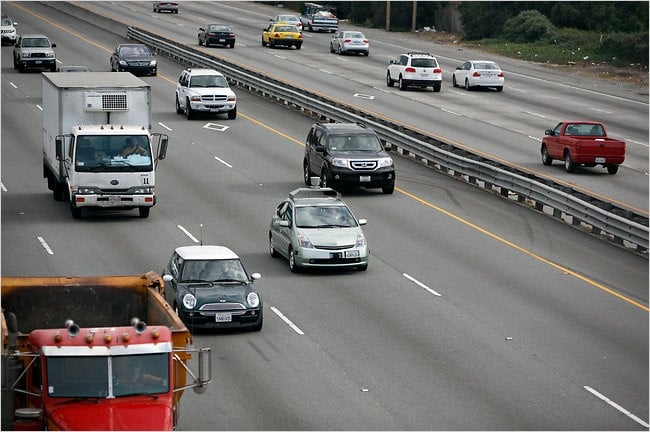 The client is large speed camera manufacturer. Because roads are getting busier, more cars will be driving at the same time along a speed camera. In order to determine whether a car drives too fast, the speed camera must be able to distinguish the different cars.
The current speed cameras work in a different way: they only signal that 'something' passes through 2 measuring points. On the basis of the elapsed time between the passing of these 2 points, a speed camera calculates that a car drives too fast and therefore it flashes. When several cars pass these points almost at the same time, the speed camera can't make the distinction that it concerns different cars. Therefore, the question was: find a method by which speed cameras can distinguish cars and their speed on individual basis. So that cars which too fast can be flashed for a speeding ticket.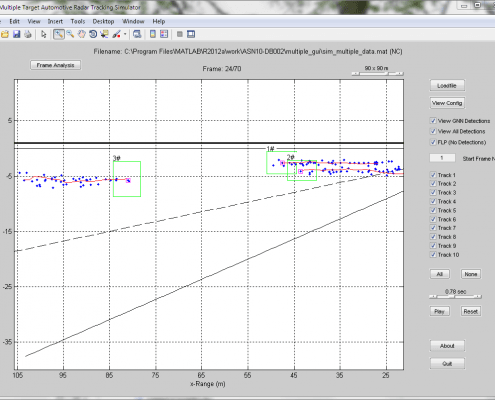 Advanced Solutions calculated an algorithm on the basis of the different data points. First, Advanced Solutions could distinguish how many cars were driven past at a certain moment. In the situation below (the blue data points) there are 3 cars. The green boxes indicate where the car is at that moment. The red line indicates the route per car. Now the location is known of each car. This makes it easy to calculate whether a car drove too fast or not.
Result: cars which drive too fast can be flashed for a speeding ticket.