DSP Algorithm Development
Our digital signal processing (DSP) algorithm development service is intended for clients who require development and proof of concept of a mathematical recipe (algorithm) in order to perform a specific task.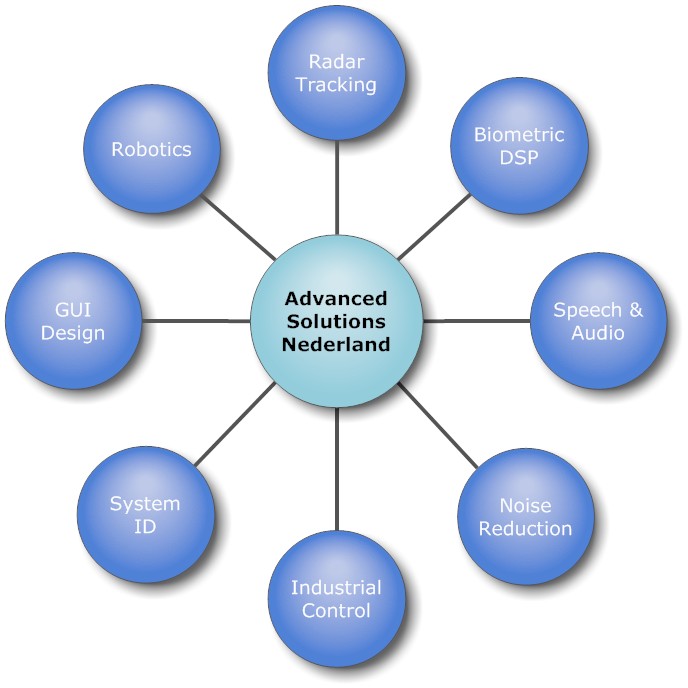 This inevitably involves the processing of signals or information in order to produce the desired result. This could be reducing unwanted noise on a biomedical signal or even tracking a target and predicting its trajectory, the possibilities are truly unlimited! Utilizing the latest algorithm development simulation tools and technologies we provide a comprehensive range of innovative solutions for the automotive, aerospace, industrial automation, medical systems and telecoms industries.
Our experience in signal processing algorithm development is backed up by several PhDs and many years of successful implementation using state-of-the-art technology.
Using Matlab® based graphical user interfaces (GUI), we speed up the whole development cycle providing you with a realistic algorithmic solution which when combined with our hardware design service, provides you with a demonstration unit which is ideal for demonstrating your proof of concept to your customers or investors using real signals.
Next to our Matlab offering, we also offer customers highly interactive (suitable for customer deployment) GUIs based on the latest Intel HPC (high performance computing) commercial libraries in the .NET framework environment. The use of 'tried and tested' commercial libraries allows for the development and implementation of advanced algorithmic concepts for a variety of commercial applications with very little risk. Thus giving you a competitive edge over your competitors.