Get your employees safely back at work with the Social Distance Badge.
The simple solution to keep a safe distance between each other. Everyone in the office, factory or elsewhere where many people gather, wears a badge. As soon as the badge meets another badge within a radius of 1.5 meters, a warning signal follows. The badge is completely anonymous, there are no privacy issues involved.
Guaranteed 1,5 meters distance
All employees (and customers or visitors) receive the SD badge upon entrance. This is worn around the wrist or neck. The SD Badge continuously scans its environment for other badges via a so-called Ultra Wide Band signal. This signal provides the most accurate distance measurement. As soon as 2 (or more) badges are less than 1.5 meters apart, they give a warning sound and/ or light signal. This allows everyone to keep enough distance. As soon as there are another safe 1.5 meters, the signal will stop.
The Covid Buzzer

 is suitable for companies, factories and (government) institutions, where several people work together, come together or meet.
Allround badge
price per piece * (ex. VAT): 69,50€
Superior UWB Technology (<0.1m) LED and sound warning Anonymous, so GDPR compliant Resistant to anti-allergy gel CE certified Enclosure IP 54 Charging via USB Made in the EU 1 year warranty
Technical features
Dimensions: 100x46x22mm
Temperature:-30 tot 60 degrees Celsius
Alarm: Buzzer, vibration and red/green led signal
Customers who already work with our UWB technology:
The measurement methods compared
Max accuracy 0,1 m
Immune to Multi-Path
Not sensitive to obstacles
Reliable pulse signal
Max. accuracy 3-5m
Sensitive to Multi-Path
Less reliable signal with obstacles
Less reliable pulse signal
Max. accuracy 5-15m

Sensitive to Multi-Path
Less reliable signal with obstacles
Less reliable pulse signal
Ultra Wide Band vs Bluetooth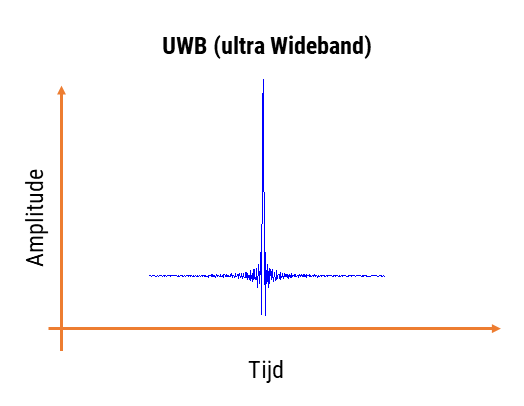 Location determination up to 10 cm
Most suitable location tracking systems because the effects of multipath and other interface sources are minimized
Significantly better RF performance than BLE in built environments with metal structures (e.g. Factories, office spaces)
IEEE 802.15.4-2011 UWB standard uses radio waves with very short impulse transmissions (about 2ns)
Location with an accuracy of 10 cm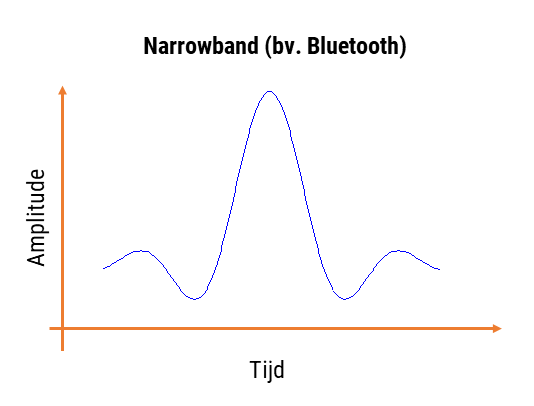 Easy location tracking service based on Apple's iBeacon technology
Location technology: based on RSSI (an indication of received signal strength)
LOS range and narrowband communication: poor RF performance in metal environments such as factories and offices
Good for detection/warning nearby, but not for monitoring 1.5 meters away
Location accuracy: 2-3 meters
Faq
Who can use the Covid Buzzer?
The buzzer can be used wherever many people come together. Some examples are: offices, football stadiums, museums, construction sites, industry and healthcare.
Can the Covid Buzzer already be ordered?
Yes, the first ones are already being delivered. There is a great demand from the UK and abroad.
How can I order the Covid Buzzer?
You can click on the button "request for a quote". We will respond within 24 hours on working days.
What is the price of the Covid Buzzer?
The price for the Allround Buzzer is € 69.50 each. You can only purchase the buzzers in packs of 25. For larger numbers, a graduated discount applies.
What is the delivery time for the Covid Buzzer?
When ordered, the delivery time is immediately issued. This depends on the demand and is currently around 4 weeks.
What do I need to activate the Covid Buzzer?
Nothing really, except activating the buzzer via an app. Very easy!
Can the Covid Buzzer be used anonymously?
Absolutely! No link to the user's identity is required for use.
How long does the battery last and how do I charge it?
Typical battery life is around 12 hours per charge, but will be highly dependent on the number of alerts that are triggered. Charging is achieved via a USB type-C cable (purchased separately).
Will the Covid Buzzer go to sleep when charging? Yes. The firmware will detect the +5v from the USB, and automatically put the buzzer to sleep. During this time, no alerts will be given. Upon disconnecting the USB cable, the device will automatically wake up and be fully functional.
Is the Covid Buzzer safe for everyday use and children?
Absolutely! The very low energy consumption of UWB is about 0.01% of a Wi-Fi router. So, very safe for everyone, including children!
Is the Covid Buzzer FCC and ETSI compliant?
Yes. The buzzer is based around Decawave's DWM1001C module, that are certified to ETSI, FCC and ISED regulations.
Worldwide certifications
United States FCC ID: 2AQ33-DWM1001 (part 15C, 15.250)
Canada ISED/IC: 23794-DWM1001
European Union ETSI: 2014/53/EU radio equipment directive (EN301 489-1, EN301 489-17, EN301 489-33, EN300 328, EN302 065-2)
UWB ranging SoC: IEEE 802.15.4-2011 UWB compliant
What frequencies do the Covid Buzzer use?
The buzzer implements two RF transceivers, including all necessary antennas. No external antennas are required.
BLE (2.4GHz) for messaging and configuration.
UWB (6.5GHz channel 5) for ranging.
About Us
Advanced Solutions Nederland BV (ASN) is an international market leader in innovative IoT / IIoT smart sensor technology. We're actively involved in the analysis and product development of solutions based on IoT market leader ARM technology. Our international network and cooperation with the specialists from Ubudu and Tsingoal ensures that we can use the latest technology in the field of UWB to realize the Social Distance Badge. The combined knowledge and experience of UWB technology projects for international clients ensures high-quality and innovative products.
The applied UWB technology

 has a much greater location accuracy (0.1m) than Bluetooth (3-5m)