https://www.advsolned.com/wp-content/uploads/2020/05/5-benefits-IOT-Infrastructure.jpg
580
729
admin
https://www.advsolned.com/wp-content/uploads/2018/02/ASN_logo.jpg
admin
2020-05-19 15:34:32
2020-05-20 13:16:38
IoT for Safe and Efficient Public infrastructure
Competition on costs is ever increasing. Meanwhile, customers are more demanding in their expectations. In 2024, global smart sensor market will have a value of $80 billion. In others words: become part of the future or become obsolete!
Challenges Asset Managers
Asset managers are faced with the following challenges:
Asset managers demand huge cost savings
Tightening of budgets for maintenance programmes
Less service disruptions and customer complaints
Increasing demands from users
No Control and optimal use of my assets
Risk of hacking by terrorists
Remote firmware updates
With IoT, you can give your equipment a longer lifetime and thus save on repair and replacement costs.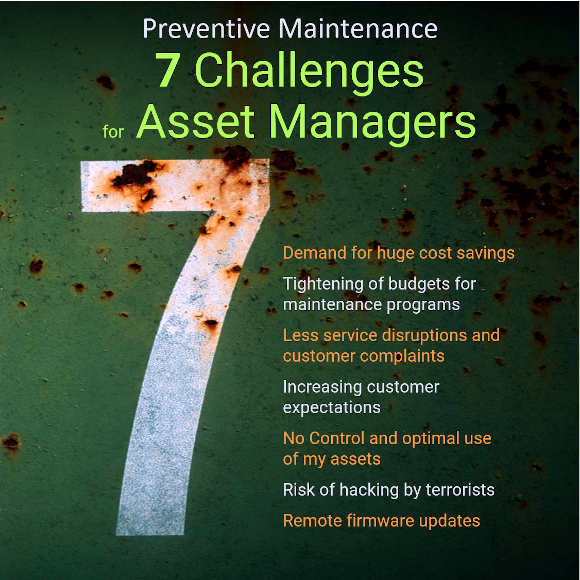 Your customers will become more satisfied with your services. With solutions which weren't possible until now, products can 'think' for their users. Like: the health of the lamp and power quality of street lights, refrigerators which will signal to a car that owner is out of milk, a space on a parking lot is reserved for the visitor when he's close to the office etcetera.
And the other way around: remember the first time you went in a hotel which had Wi-Fi and you thought: "great"! You've probably forgotten; nowadays, not having Wi-Fi has since long became a standard. In IOT, users raise the expectations and will be dissatisfied with devices which do not help them.
A dashboard helps you to view in one glance which assets are working properly and which are probably in need of repair or replacement. Further, you learn when, where and how intensely your assets are being used, so you use your assets more efficiently.
In a world of connected devices, security is very important. Hackers will try to break in: to steal, to cause harm or to shut down your devices. Without security, hackers can make their entry from anywhere: from one of your devices, but also an unsecured device from one of your employee's at home. So, in the world of IOT, security of these devices is key.
Read about solutions: https://www.advsolned.com/asn-condition-monitoring/
/
0 Comments
/
by admin
https://www.advsolned.com/wp-content/uploads/2019/11/Asset-manager-pipelines.jpg
1000
1500
admin
https://www.advsolned.com/wp-content/uploads/2018/02/ASN_logo.jpg
admin
2020-05-10 17:04:01
2020-05-14 16:20:40
Preventive Maintenance: 7 Challenges for Asset Managers
Challenges
High maintenance costs
Measurement problems because of:
No control, no efficiency
Security of legacy systems
Working at water is a struggle with the elements: water, wind, dust, heat, pressure. So, you want to know if:
pipelines are going to leak before they are actually leaking.
That cables are beginning to wear out. That the oil level is still on the right level.
That you can act when dust or smear are blocking lenses.
With IoT, you can predict and prevent equipment failure by monitoring product wear and replacement rates. As such, you improve the reliability of your assets and reduce downtime. And if you recognize little faults, you can solve them easily before they have become big and expensive problems.
Systems don't communicate
Besides, most applications in a port environment are working, but do not communicate with each other. With our IoT solutions, you can monitor and control all your processes at the same time in 1 dashboard.
Optimize your just-in-time management
Meanwhile, you can optimize your just-in-time management as well. In the coming years, water transport will increase. On the other hand, the possibilities of a port to largen are most of times limited. To deal with the increasing pressure op ports and thus stay in a healthy competition, water transport needs to optimize the use of their equipment as efficient as possible. Like which ship can enter the port, the just-in-time allocation of ships to cranes, where a truck is already waiting to carry the load of the ship elsewhere.
Secure your assets and your load
Security has long time being disregarded, but is becoming one of the more important issues in Smart Water. And with reason: think about hacks on harbor terminals.
/
0 Comments
/
by admin
https://www.advsolned.com/wp-content/uploads/2020/04/Harbor-smart-water-1.jpg
531
1250
admin
https://www.advsolned.com/wp-content/uploads/2018/02/ASN_logo.jpg
admin
2020-05-05 09:19:39
2020-05-05 09:19:40
Smart Ports: struggle with the elements
Advanced Solutions Nederland B.V.
Maanlander 47
3824 MN Amersfoort
The Netherlands
Tel: +31 624939718
General enquiries: info@advsolned.com
Technical support: support@advsolned.com
Sales enquiries: sales@advsolned.com