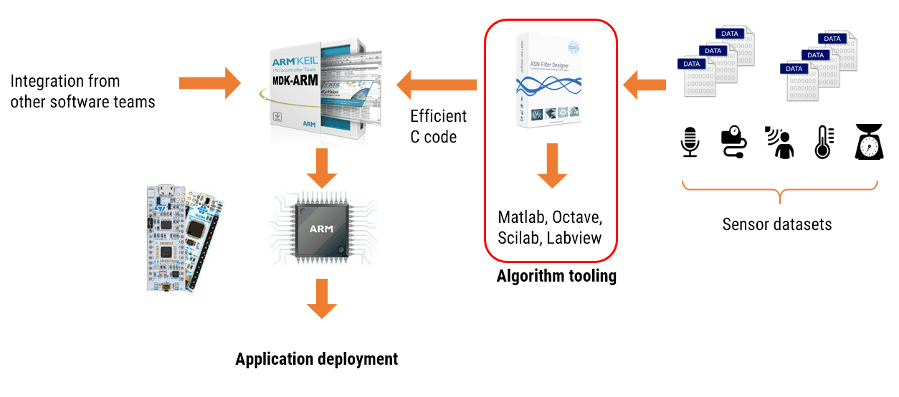 Did you know that there are 23 billion IoT embedded devices currently deployed around the world? This figure is expected to grow to a whopping 1 trillion devices by 2050!
Less known, is that 80% of IoT devices are based around Arm's Cortex-M microcontroller technology. Sometimes clients ask us if we support their Arm Cortex-M based demo-board of choice. The answer is simply: yes!
200+ IC vendors supported
The ASN Filter Designer has an automatic code generator for Arm Cortex-M cores, which means that we support virtually every Arm based demo-board: ST, Cypress, NXP, Analog Devices, TI, Microchip/Atmel and over 200+ other manufacturers. Our compatibility with Arm's free CMSIS-DSP software framework removes the frustration of implementing complicated digital filters in your IoT application – leaving you with code that is optimal for Cortex-M devices and that works 100% of the time.
The Arm Cortex-M family of microcontrollers are an excellent match for IoT applications. Some of the advantages include:
Low power and cost – essential for IoT devices
Microcontroller with DSP functionality all-in-one
Embedded hardware security functionality
Cortex-M4 and M7 cores with hardware floating support (enhanced microcontrollers)
Freely available CMSIS-DSP C library: supporting over 60 signal processing functions
Automatic code generation for Arm's CMSIS-DSP software framework
Simply load your sensor data into the ASN Filter Designer signal analyser and perform a detailed analysis. After identifying the wanted and unwanted components of your signal, design a filter and test the performance in real-time on your test data. Export the designed design to Arm MDK, C/C++ or integrate the filter into your algorithm in another domain, such as in Matlab, Python, Scilab or Labview.
Use the tool in your RAD (rapid application development) process, by taking advantage of the automatic code generation to Arm's CMSIS-DSP software framework, and quickly integrate the DSP filter code into your main application code.
Let the tool analyse your design, and automatically generate fully compliant code for either the M0, M0+, M3, M4 and the newer M23 and M33 Cortex cores. Deploy your design within minutes rather than hours.
Proud Arm knowledge partner
We are proud that we are an Arm knowledge partner! As an Arm DSP knowledge partner, we will be kept informed of their product roadmap and progress for the coming years.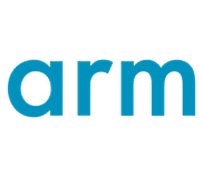 Try it for yourself and see the benefits that the ASN Filter Designer can offer your organisation by cutting your development costs by up to 75%!
https://www.advsolned.com/wp-content/uploads/2018/07/asniotdesignflow-4.png
397
899
ASN consultancy team
https://www.advsolned.com/wp-content/uploads/2018/02/ASN_logo.jpg
ASN consultancy team
2018-07-17 14:54:07
2020-04-30 13:51:23
ASN Filter Designer supports all Arm Cortex-M demo-boards