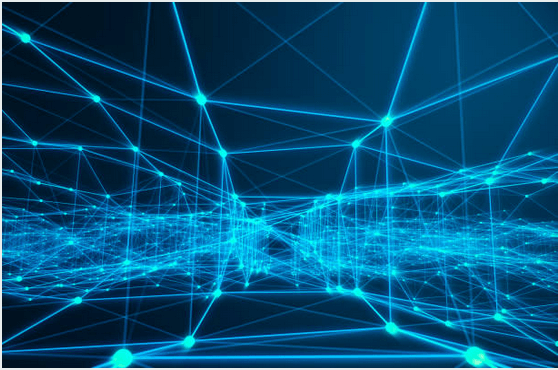 When considering an asset track and trace IoT application in a factory or warehouse, many think of the well-established Barcode or QR code. Although this technology is firmly embedded into modern society as a reliable, low cost and easy to understand pillar for tracking and tracing assets, many companies were quick to adopt the technology as an easy way of minimising human errors and increasing process efficiency.
However, when managing the location of thousands of assets, this simple system is somewhat limited in the overview that it can provide an ERP (enterprise requirements system) system. A significant aspect of Industry 4.0 is process transparency, providing the ERP and BI (business intelligence) systems with the most update-to-date information, allowing management to identify bottlenecks and potential areas of weakness.
Until several years ago, asset tracking was strengthened by combining RFID tags with GPS (global positioning system) technology. Although this was certainly a step in the right direction, the implementation costs were high and technology suffered from RF interference, short range and moderate location accuracy. GPS also had the big disadvantage of only being able to work outdoors and has a location accuracy of several metres – not really suitable!
Industry 4.0 real time location systems (RTLS)
Over the years, different technology has appeared as solution to providing real-time assets location information to the ERP system. As mentioned above, technologies, such as RFIDs, bar codes and GPS have certainly been a step in the right direction, but didn't fully meet the requirements of modern businesses look to optimise their processes.
Ultrawide band (UWB) radar
With advances in radar technology over the last few years, a few silicon vendors are now producing affordable UWB radar devices suitable for trace and trace applications. Radar technology that used to cost thousands of Euros, and was primarily aimed a military technology, is now available for tens of Euros, making it viable candidate for track and trace applications.
UWB highlights
Ten times more accurate than GPS, Wi-Fi or Bluetooth with typical accuracies a good as 10cm.
Hundreds of metres range with data communication options.
Very low power and safe for humans – power emission typically a fraction of percent of a typical Wi-Fi router.
Licence free ISM band, meaning no complicated ETSI/FCC certification and lower implementation costs.
Penetrates walls and doors, making it ideal for warehouses and buildings.
Contemporary UWB based solutions finally allow for a true RTLS implementation, giving enterprises control over their personnel and assets. Whether tracking containers through a supply chain, optimising manufacturing processes, or providing asset traceability, an RTLS-UWB system provides an ERP system with real-time situation awareness that can be acted upon instantly.
Benefits for your enterprise
Inventory accuracy: achieve 99.9% inventory accuracy without the need for meticulous manual audits that can take hours or even days. An RTLS-UWB system provides you with all of your asset location information in real-time.
Live situation update: feed the ERP and BI systems with an accurate real-time picture of asset location and personnel trends.
Personnel safety: attaching tags to your employees helps track process efficiency and may also be used to alert personnel about entering dangerous areas. The tag locations are also invaluable in case of an emergency, such as fire, as the location of all personnel is known at all times.
e-paper and sensors: modern tags use e-paper technology to only display the most up-to-date information (e.g. QR code, sensor readings). Extra sensor information, such as temperature, humidity and vibration provide a simple way of establishing anti-tampering and asset health.
Advanced Solutions Nederland (ASN) BV is an international market leader in innovative IoT smart sensor and track and trace RTLS-UWB technological solutions.
https://www.advsolned.com/wp-content/uploads/2018/11/3DTrackenTrace.png
370
558
ASN consultancy team
https://www.advsolned.com/wp-content/uploads/2018/02/ASN_logo.jpg
ASN consultancy team
2018-11-13 18:06:55
2020-11-18 16:20:45
Industry 4.0: Asset Track and Trace