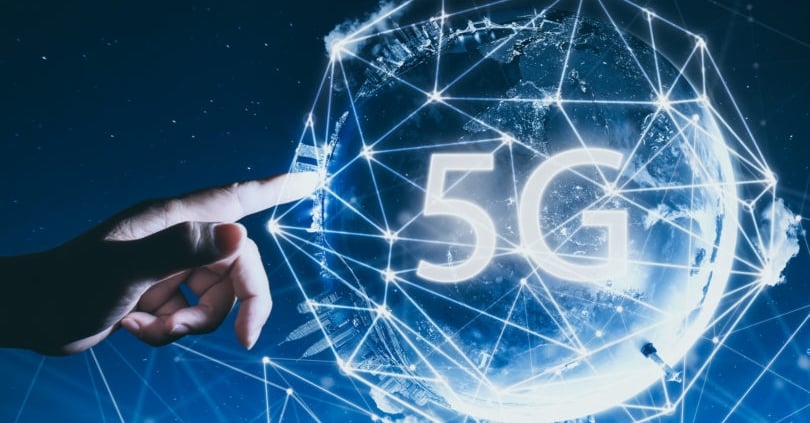 Since the end of July 2020, KPN has renewed its mobile network which enables 5G. KPN is rapidly expanding coverage throughout the Netherlands. Business customers and entrepreneurs can already make use of special 5G services. To see tomorrow's digital highway in action, since 5G is one of the enablers for smart industry
Starting in 2022, KPN will auction G5 frequencies. Meanwhile, together with customers and technology partners, telecom and ICT service provider KPN has launched 5G field labs to discover the value of 5G applications. Thanks in part to 5G technology, these types of applications will become a reality.
During the new 5G auction, frequencies in the 3.5 GHz band will be distributed. These will enable connections at much higher speeds. At the auction in the first quarter of 2022, at least three parties must obtain licenses for the frequencies. No single party may acquire more than 40 percent of the available frequencies, says the proposal for the course of the auction.
A total of 300 megahertz of bandwidth is to be distributed. This consists of three blocks of 60 megahertz and twelve blocks of 10 megahertz. The auction will be held in three phases. Prior to and during the auction the Ministry of Economic Affairs will not provide information about the total number of participants. At the end, the winning parties will be announced and the State Secretary will make the entire bidding process public.
Thanks to the capacity and reliability of our network, new applications such as innovations in security, healthcare, mobility, logistics and the manufacturing industry become possible. Unlike 4G, 5G is expected to become an ecosystem from which many business sectors, industries and areas can benefit. Innovations from which the whole of society benefits. In addition to higher speed, 5G focuses explicitly on flexibility in the network to support very short response times and higher reliability. This will enable a wide range of new applications for customers and industries.
5G is expected to provide a huge boost in business for augmented and virtual reality, robotics, drones, intelligent assets, wearables, AI-based video analytics and Internet of Things (IoT), among others.
In addition to 5G, Internet of Things also requires edge computing. This involves placing a small cloud with computing power, storage and network capacity at the edge of the network, as it were, close to applications, devices and users. Because data no longer has to travel all the way up and down to the cloud or a data center, time-critical applications such as self-driving cars and augmented reality become possible.
5G is also a key enabler for Industry 4.0. This involves using Internet of Things, cloud computing and data integration, among other things, to make the production process fully computer-controlled and remote. The human thought process is thereby partially or completely taken over. Due to its high speed and reliability and short latency, 5G is essential within Industry 4.0 for, for example, controlling production lines, facilitating self-driving vehicles and connecting large numbers of IoT devices.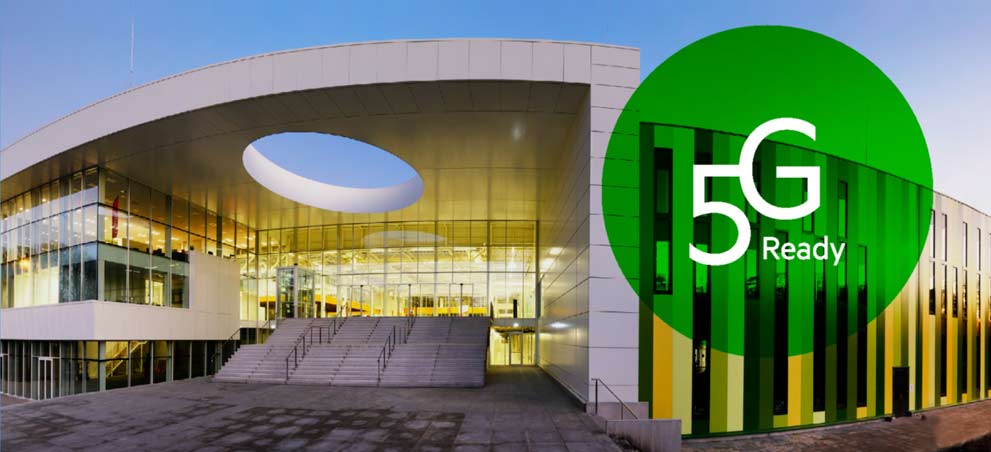 The national rollout of 5G has only just started, but KPN has been testing 5G for useful applications in its Field Labs for some time.
The 5G field lab for the manufacturing industry shows everyone which 5G indoor use cases are possible in a factory environment. Besides speed, 5G also enables larger reliability and very low network latency. A large number of wireless sensors also plays an important role in the further rollout of the IoT. Thus, the 5G Field Labs shows that 5G can be used for very different applications simultaneously.
https://www.advsolned.com/wp-content/uploads/2019/08/5g.jpg
594
810
ASN consultancy team
https://www.advsolned.com/wp-content/uploads/2018/02/ASN_logo.jpg
ASN consultancy team
2021-10-25 17:43:23
2021-10-25 17:43:25
The roll-out to 5G: enabler for Industry 4.0