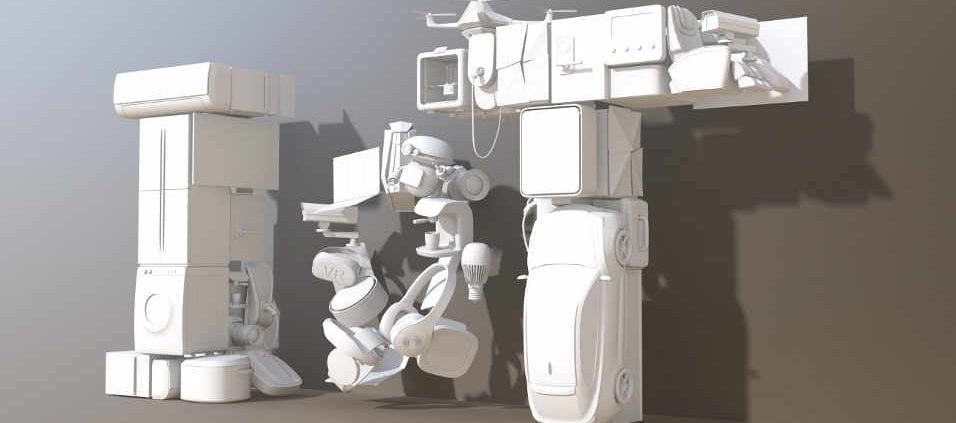 The global smart sensor market size is projected to grow from USD 36.6 billion in 2020 to USD 87.6 billion by 2025, at a CAGR of 19.0%. At least 80% of these IoT/IIoT smart sensors (temperature, pressure, gas, image, motion, loadcells) will use Arm's Cortex-M technology.
IoT sensor measurement challenge
The challenge for most, is that many sensors used in these applications require filtering in order to clean the measurement data in order to make it useful for analysis.
Let's have a look at what sensor data really is…. All sensors produce measurement data. These measurement data contain two types of components:
Wanted components, i.e. information what we want to know
Unwanted components, measurement noise, 50/60Hz powerline interference, glitches etc – what we don't want to know
Unwanted components degrade system performance and need to be removed.
So, how do we do it?
DSP means Digital Signal Processing and is a mathematical recipe (algorithm) that can be applied to IoT sensor measurement data in order to clean it and make it useful for analysis.
But that's not all! DSP algorithms can also help:
In analysing data, producing more accurate results for decision making with ML (machine learning)
They can also improve overall system performance with existing hardware. So ther's no need to redesign your hardware: a massive cost saving!
To reduce the data sent off to the cloud by pre-analysing data. So send only the data which is necessary
Nevertheless, DSP has been considered by most to be a black art, limited only to those with a strong academic mathematical background. However, for many IoT/IIoT applications, DSP has been become a must in order to remain competitive and obtain high performance with relatively low cost hardware.
Do you have an example?
Consider the following application for gas sensor measurement (see the figure below). The requirement is to determine the amplitude of the sinusoid in order to get an estimate of gas concentration (bigger amplitude, more gas concentration etc). Analysing the figure, it is seen that the sinusoid is corrupted with measurement noise (shown in blue), and any estimate based on the blue signal will have a high degree of uncertainty about it – which is not very useful if getting an accurate reading of gas concentration!
Algorithms clean the sensor data
After 'cleaning' the sinusoid (red line) with a DSP filtering algorithm, we obtain a much more accurate and usable signal. Now we are able to estimate the amplitude/gas concentration. Notice how easy it is to determine the amplitude of red line.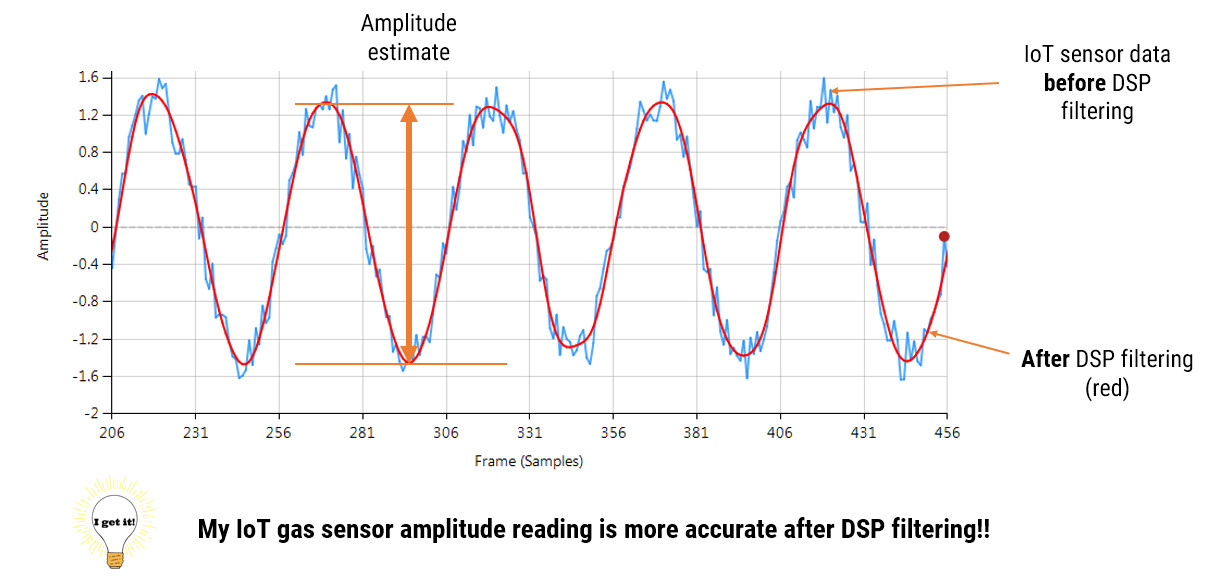 This is only a snippet of what is possible with DSP algorithms for IoT/IIoT applications, but it should give you a good idea as to the possibilities of DSP.
How do I use this in my IoT application?
As mentioned at the beginning of this article, 80% of IoT smart sensor devices are deployed on Arm's Cortex-M technology. The Arm Cortex-M4 is a very popular choice with hundreds of silicon vendors, as it offers DSP functionality traditionally found in more expensive DSPs. Arm and its partners provide developers with easy to use tooling and a free software framework (CMSIS-DSP). So, you'll be up and running within minutes.
https://www.advsolned.com/wp-content/uploads/2018/09/stage-product-design-2.jpg
462
956
ASN consultancy team
https://www.advsolned.com/wp-content/uploads/2018/02/ASN_logo.jpg
ASN consultancy team
2020-05-06 13:37:42
2020-05-06 13:37:44
Sensor market $87.6 billion by 2025