Recent research suggests that ECG wearables devices (such as smart watches) are now medically suitable for providing predictive insights into serious heart conditions such as atrial fibrillation (A-Fib). These advancements have been facilitated by the availability of low-cost microcontrollers offering algorithmic functionality, allowing developers to implement wearables with excellent battery life and edge-based real-time data analysis.
Although the international research community has produced many innovative high-performance ECG and PPG biomedical algorithms, these are unfortunately limited to offline clinical analysis in Matlab or Python. As such, very little emphasis has been placed on building commercial real-time wearables algorithms on microcontrollers, leading manufacturers to conduct the research themselves and to design suitable candidates.
This is further complicated by the requirement of manufacturers on how they will implement a developed algorithm in real-time on a low-cost microcontroller and still achieve decent battery life.
Arm Cortex-M microcontrollers
Over 90% of the microcontrollers used in the smart product market are powered by so-called Arm Cortex-M processors that offer a combination of high algorithmic performance, low-power and security. The Arm Cortex-M4 is a very popular choice with hundreds of silicon vendors (including ST, TI, NXP, ADI, Nordic, Microchip, Renesas), as it offers DSP (digital signal processing) functionality traditionally found in more expensive devices and is low-power.
The Cortex-M4F device offers floating point support, helping with RAD (rapid application development) as designs can be easily ported from Matlab/Python to C without the need of performing a detailed quantisation arithmetic analysis. As such, a design cycle can be cut from months to weeks, offering organisations a significant cost saving.
Arm and its rich ecosystem of partners provide developers with easy-to-use tooling and tried and tested software libraries, such as the CMSIS-DSP and CMSIS-NN frameworks and ASN's DSP filtering library for algorithm development and machine learning.
FDA compliance
The AHA (American Heart Association) provides developers with guidelines for developing FDA-compliant ECG monitoring products. These are broken down into the following three categories:
Diagnostic: 0.05Hz -150Hz
Ambulatory (wearables): 0.67Hz – 40Hz
ST segment: 0.05Hz
The ECG measurements must be FDA compliant with IEC 60601-2 2-47 standards for ambulatory ECG, but what are the criteria and challenges?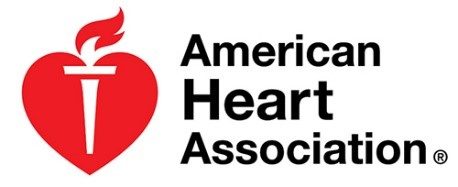 Challenges with ECG/PPG measurements
Modelling the QRS complex found in ECG data is extremely difficult, as to date there is no concrete model available. This is further complicated by the variety of ECG data depending on the position of the lead on the patient's body and illnesses. The following list summaries the typical challenges faced by algorithm developers:
Accurate baseline wander (BLW) removal remains one of the most challenging topics in ECG analysis.
The BLW must be removed for accurate clinical analysis.
BLW manifests itself as low-frequency 'wander' (typically <0.5Hz) from EMG and torso movement.
QRS width widening and amplitude distortion due to filtering invalidates clinical analysis.
Reducing EMG and measurement noise without altering the temporal biomedical relationships of the ECG signal.
50/60Hz powerline interference can swamp the ECG signal – this is primarily attributed to pickup by the long high impedance measurement cables. This is typically problematic for extended bandwidth wearable applications that go beyond 40Hz.
Glitches, sudden movement and poor sensor contact with the skin: This is related to BLW, but usually manifests itself as abrupt glitches in the ECG measurement data. The correction algorithm must discriminate between these undesirable events and normal behaviour.
IEC 60601-2 2-47 frequency response specifications:

Bandwidth: 0.67Hz – 40Hz.
Passband ripple: < ±0.5dB
Maximum ±10% amplitude error: most biomedical SoCs make use of a Sigma-Delta ADC, leading to amplitude droop.
Shortcomings with ECG/PPG algorithms
A mentioned in the previous section, much research has been conducted over the years with mixed results. The main shortcomings of these methods are summarised below:
Computationally heavy: most algorithms have been designed for research in Matlab and not for real-time, e.g. wavelets have excellent performance but have high computational cost, leading to poor battery life and the need for an expensive processor.
Large latency and warping: digital filtering chain introduces large latency, computational cost and can warp the characteristics of the biomedical features.
Overlapping frequencies: there are many examples of unwanted noise overlapping the delicate ECG data, hence the popularity of time-frequency analysis, such as wavelets.
Mixed results regarding BLW removal: spline removal is excellent, but it has high computational cost and has the added difficulty of finding good correction points between the QRS complexes. Linear phase FIR filtering is a good compromise but has very high computational cost (typically >1000 filter coefficients) due to the high sampling rate to cut-off frequency ratio. Non-linear phase IIR filter has low computational cost, but warps the ECG features, and is therefore unsuitable for clinical analysis.
AI based kernel filters: 'black box filter' based on massive training data. Moderate implementation cost with performance dependent on the variety of training data, leading to unpredictable results in some cases.
PPG analysis: has the added difficulty of eliminating motion from the measurement data, such as when walking or running. Although a range of tentative algorithms has been proposed by various researchers using accelerometer measurement data to correct the PPG data, very few commercial solutions are currently based on this technology.
It would seem that ECG and PPG analysis has some major obstacles to overcome, especially when considering how to deploy the algorithms on low-power microcontrollers.
The future: ASN's real-time RCF algorithm and Advanced Analytics
Together with cardiologists from Medisch Spectrum Twente, ASN's advanced analytics team developed the RCF (retrospective collaborative filtering) algorithm that uses time-frequency analysis to enhance the ECG data in real-time.
The essence of RCF algorithm centres around a highly optimised set of polynomial cleaning filters with different frequency characteristics that are applied to different segments of the QRS complex for enhancement. This has some synergy with wavelets, but it does not suffer from the computational burden associated with wavelet analysis.
The polynomial filters are peak preserving, meaning that they preserve the delicate biomedical peaks while smoothing out the unwanted noise/ripple. The polynomial fitting operation also overcomes the challenge of overlapping frequency content, as data within a specified region is smoothed out by the relevant filter.
RCF is further strengthened by the BLW killer IP block that implements a highly computationally efficient linear phase 0.67Hz highpass filter. The net effect is an FDA-compliant signal chain suitable for clinical analysis. The complete signal chain is extremely computationally efficient, and as such is suitable for Arm's popular M3 and M4 Cortex-M processor families.
Real-time ECG feature extraction
The ECG waveform can be split up into segments, where each wave or segment represents a certain event in the cardiac cycle, as shown below: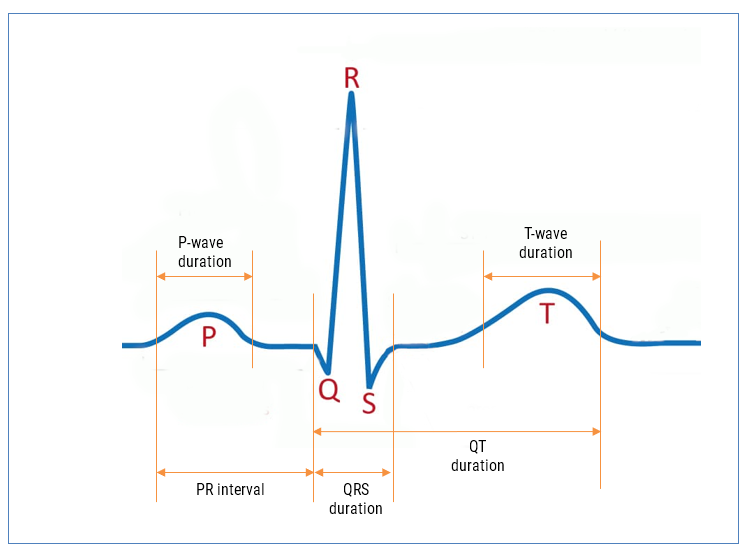 As seen, the biomedical features are designated P, Q, R, S, T that define points in time within the cardiac cycle. The RCF algorithm is further strengthened with our state-of-the-art AAE (Advanced Analytics Engine) that automatically cleans and find these features for clinical analysis.
AAE supported analytics
P-wave duration
PR interval
QRS duration
QT duration (Bazett algorithm used for QTc)
HR (RR interval)
HRV (rMSSD algorithm used)
Armed with the real-time features, an ML model can be trained and provide valuable insights into patient health running on an edge processor inside a wearable device.
A-Fib
Atrial fibrillation (A-Fib) is the most frequent cardiac arrhythmia, affecting millions of people worldwide. An arrhythmia is when the heart beats too slowly, too fast, or in an irregular way. Signs of A-Fib are an irregular beating pattern and no p-waves. Our AAE provides developers with all of the relevant features needed to build an ML model for robust A-Fib detection.
Let us help you build your product
By combining advanced low-power processor technology, advanced mathematical algorithmic concepts and medical knowledge, our solution provides developers with an easy way of building wearable products for medical use. The high accuracy of our Advanced Analytics Engine (AAE) has been verified by cardiologists, and can be used with an additional ML model or standalone to provide people with valuable insights into potentially fatal health conditions, such as A-Fib without the need for an expensive medical examination at a hospital.
ASN's ECG algorithmic solutions are ideal for building next generation ECG and PPG wearable products on Arm Cortex-M microcontrollers (e.g. STM32F4, MAX32660) and bio-sensor SoCs (MAX86150). These algorithms can be easily used with industry standard biomedical AFEs, such as: MAX30003, AFE4500 and AFE4950.
Please contact us for more information and to arrange an evaluation.
https://www.advsolned.com/wp-content/uploads/2023/09/dreamstime_m_204633170.jpg
1330
2254
Dr. Sanjeev Sarpal
https://www.advsolned.com/wp-content/uploads/2018/02/ASN_logo.jpg
Dr. Sanjeev Sarpal
2023-04-12 13:05:00
2023-09-12 15:17:26
Building real-time FDA compliant biomedical wearable products: challenges and commercial solutions